.::1st Marine Raider Battalion::.
www.1stMarineRaiders.com
Welcome to the public server of the Realism Unit, the 1st Marine Raider Battalion! We hope your visit to this server gets you interested in the realism community as a whole. We are a realism unit based in Day of Defeat: Source, and focus on a paramilitary structure. We use realistic ranks, and a chain of command. Our primary goal is to provide a calm and structured environment for our players and anyone who plays in our servers.


Enlistment
If you are interested in joining the unit, please fill out an application in the >>>Enlistment Office<<< and allow time for the Recruitment Officer to review your post! Enjoy your visit to our server!
If you enjoy your play here on our servers

Help keep our servers going!
This server is a realism unit based server, that means we have a few additions to it:
-Medic mod –
if you are under 25 health type medic in chat and you will be healed!
-Realism mod –
if you are shot in the arm your primary weapon will drop!
-Pistol mod –
every class gets a pistol with 10 clips!
-Blood Mod –
Extra blood for a more intense gaming experience!
Come hang out and meet some of the 1st Raiders in ventrilo: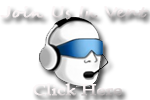 IP -
vent14.gameservers.com
Port -
4481
Instant Ban offences:
-Intentional team killing or team wounding
-Hacking
-Mic spamming
-Racist remarks
-Impersonating a 1st MRB member
-Disrespect towards any of our members and BAR
Offenses that might get you kicked:
-Ignoring Admins
-Retaliation team killing or team wounding
-Trolling
-Chat spamming
If you would like to appeal for a ban visit our website at
www.1stMarineRaiders.com
List of Admins