Content count

965

Joined

Last visited

Days Won

9
Community Reputation
19
Good
About Ripley 1st MRB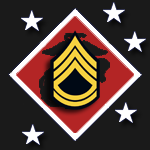 Special Fields
Donation Status
Weapon of Choice
Excellent stuff as always. I especially enjoyed the realism reports.

Ripley 1st MRB replied to Muppet Puncher BAR's topic in Server

Name: GySgt. S. Ripley [1st MRB] Steam I.D: STEAM_0:0:162235002 Duration of Ban: One Week Reasons for the Ban: Blatant hacks combined with name change hack. Demo Provided?: N Comments: It took a few moments to ban the correct person so in my rush to ban him while he had my name I only banned for a week. I would like to please request an upgrade to permanent for hacking and impersonating 1st MRB members.

Played the original years ago. This was the best game of the build engine. Looking forward to trying this version, thanks Alpha.

Do you use a controller for this game? Is there any advantage either way?

Had a blast playing this all night at my cousin's house on xbox. I may have to pick it up in the sale.

Nice display. I haven't played anything in over a decade now but I still love to look at the models. Did you ever play any of the other games?

Fantastic painting Viktor. I keep meaning to dig my models up.

Excellent as always guys. Thanks.

Ripley 1st MRB replied to Woz 1st MRB's topic in Mess Hall

If you could just kindly pay for my flight I'll be there!

Ripley 1st MRB replied to Gearhart 1st MRB's topic in Mess Hall

That flick on the first shot makes me smile. Nice ace.

Great game. Grab it people!

Name: Will Steam I.D: STEAM_0:1:191101709 Reasons for the Ban: Intentionally teamkilling. Recommended duration of ban: Your discretion Demo Provided?: N I could not ban this player, despite trying several times. Werner also tried. I was able to kick only.

Nicely done guys. I could really drink a Mai Tai!